Coconut Drink 1L
Regular price
₹

295.00
Sale price
₹

295.00
Unit price
per
Sale
Sold out
Description
ONLY EARTH Coconut Milk Beverage is a low calorie plant based beverage made from rich Thai Coconuts.
Enjoy it straight from the pack or served chilled, with your breakfast cereals, smoothies, a post work-out Drink, with Coffee/Chai, for baking & dessert preparations.
The ONLY EARTH Product Essentials are completely Gluten Free, Vegan, Soya Free, Lactose Free, No Trans Fats, No Added Sugar & Preservatives, Cholesterol Free, and Guilt Free.
It is a good source of Calcium and fortified with many other Vitamins and Minerals
Every Serving of 200 ML meets 19 % Calcium, 6 % Magnesium of your Daily RDA requirement.
Shelf Life: 12 months. Once opened, refrigerate & consume in 3 days
Ingredients: Coconut Milk (59%),Coconut Water (40%), Minerals (Calcium Carbonate), Stabilizer: Gellan Gum (E418), Emulsifier: Polysorbate (E435), Natural Flavours, Edible Salt and Vitamin D
As part of our Afforestation initiative, everyone who joins Only Earth and purchases a product for the first time, we will plant a tree on your behalf
Lifesaver!!!
Thank you .. thank you .. thank you... I just couldn't find good tasting and textured coconut milk in india...I am lactose intolerant...so I had to give up on my love for drinking milk when I moved back to India... chanced upon only earth serendipitously last week...I am hooked.. and ordering by 12 packs:-) ..
Is it sugar free. Can diabetic patients consume it on daily basis
Hi, it doesn't contain any added sugar. Naturally it contains 1.6 gm of sugar per 100ml. We would advice you to please consult with your doctor as well.
Very Refreshing Drink!
I had ordered Coconut Milk out of curiosity & to my surprise, its very refreshing and delicious. Having it cold or with smoothies, just feels great, especially after some activity or during the day.
ONLY EARTH Coconut Milk Beverage is a low calorie plant based beverage made from rich Thai Coconuts.
Enjoy it straight from the pack or served chilled, with your breakfast cereals, smoothies, a post work-out Drink, with Coffee/Chai, for baking & dessert preparations.
The ONLY EARTH Product Essentials are completely Gluten Free, Vegan, Soya Free, Lactose Free, No Trans Fats, No Added Sugar & Preservatives, Cholesterol Free, and Guilt Free.
It is a good source of Calcium and fortified with many other Vitamins and Minerals
Every Serving of 200 ML meets 19 % Calcium, 6 % Magnesium of your Daily RDA requirement.
Shelf Life: 12 months. Once opened, refrigerate & consume in 3 days
Ingredients: Coconut Milk (59%),Coconut Water (40%), Minerals (Calcium Carbonate), Stabilizer: Gellan Gum (E418), Emulsifier: Polysorbate (E435), Natural Flavours, Edible Salt and Vitamin D
As part of our Afforestation initiative, everyone who joins Only Earth and purchases a product for the first time, we will plant a tree on your behalf
Nutritional highlights (in 200ml serving size)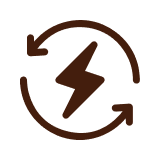 48 kcal
Energy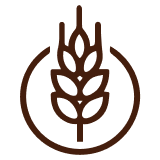 3.3 g
Total Carbs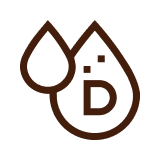 0.4 µg
Vitamin D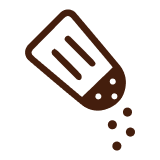 29 mg
Sodium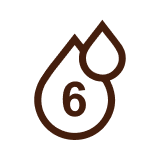 36.8 mg
Omega 6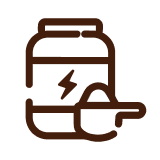 0.7 g
Protein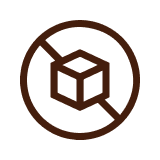 0 g
Added Sugar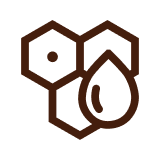 3.6 g
Total Fat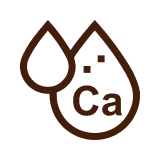 194.6 mg
Calcium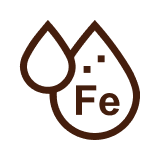 0.5 mg
Iron